Private Events
Every occasion is worth celebrating. Whether it's corporate outing or a birthday celebration, the Crocker & Starr team will work closely with you to make sure every detail is perfect. Our estate venues are diverse and beautiful: relax under our idyllic garden arbor with sweeping vineyard views, celebrate surrounded by the height of modern luxury in the winery or atop the winery Mezzanine, or indulge in history's treasures within the stone walls of the Casali, our 1870's restored brandy distillery. All of our private events are tailored to the group; we partner with the best local purveyors to bring your unique vision to life. Start planning your own event today: Our Events Director Dianna Barron can be reached at Dianna@crockerstarr.com or at the Farmhouse, 707-967-9111.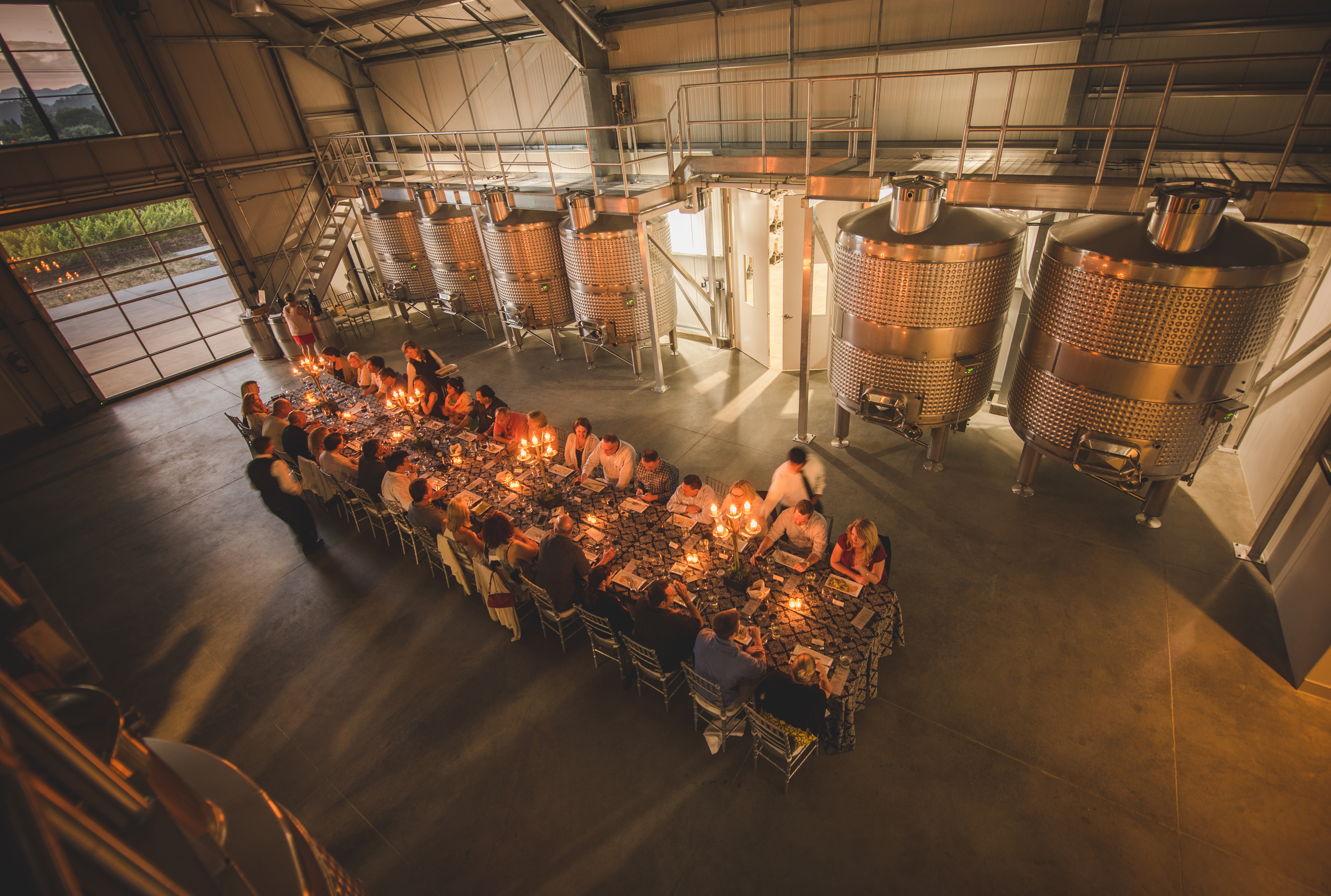 ---
Crocker & Starr Cruise
Dive deep into turquoise waters, climb high into emerald forests, sip cocktails on white sands, or just lose yourself in the rhythm of steel drums; the Caribbean has it all. Starting in Bridgetown, weave your way through the melting pot of sights and sounds, color and charisma of Barbados, St. Lucia, Grenada, Trinidad and Tobago, St Vincent, Martinique, Guadalupe and the British Virgin Isles before Fort Lauderdale calls us home. Along the way enjoy wine paired dinners, receptions, tastings and more with Pam Starr & Norm Larsen of Crocker & Starr and Gayle & Tom Nelson of Villa Vigne (Casali Members), aboard Silversea's 298 guest Silver Wind! To make a reservation please contact MillenniuM Travel directly at 831.659.0151 or email us at Cruises@MmMmTravel.com.
---
Carnivus Maximus
Voted Top Harvest Party in Napa! Its our annual celebration on Sunday before Labor Day with outrageously fun games, an amazing bounty of food, and of course wine! We thank our Casali Members and loyalists for their continued support for over two decades. Cheers to great friends, great wines, and great times! Mark your calendars for Carnivus MMXX - September 6, 2020! View photos from Carnivus past here.