Julie Robertson
Winemaker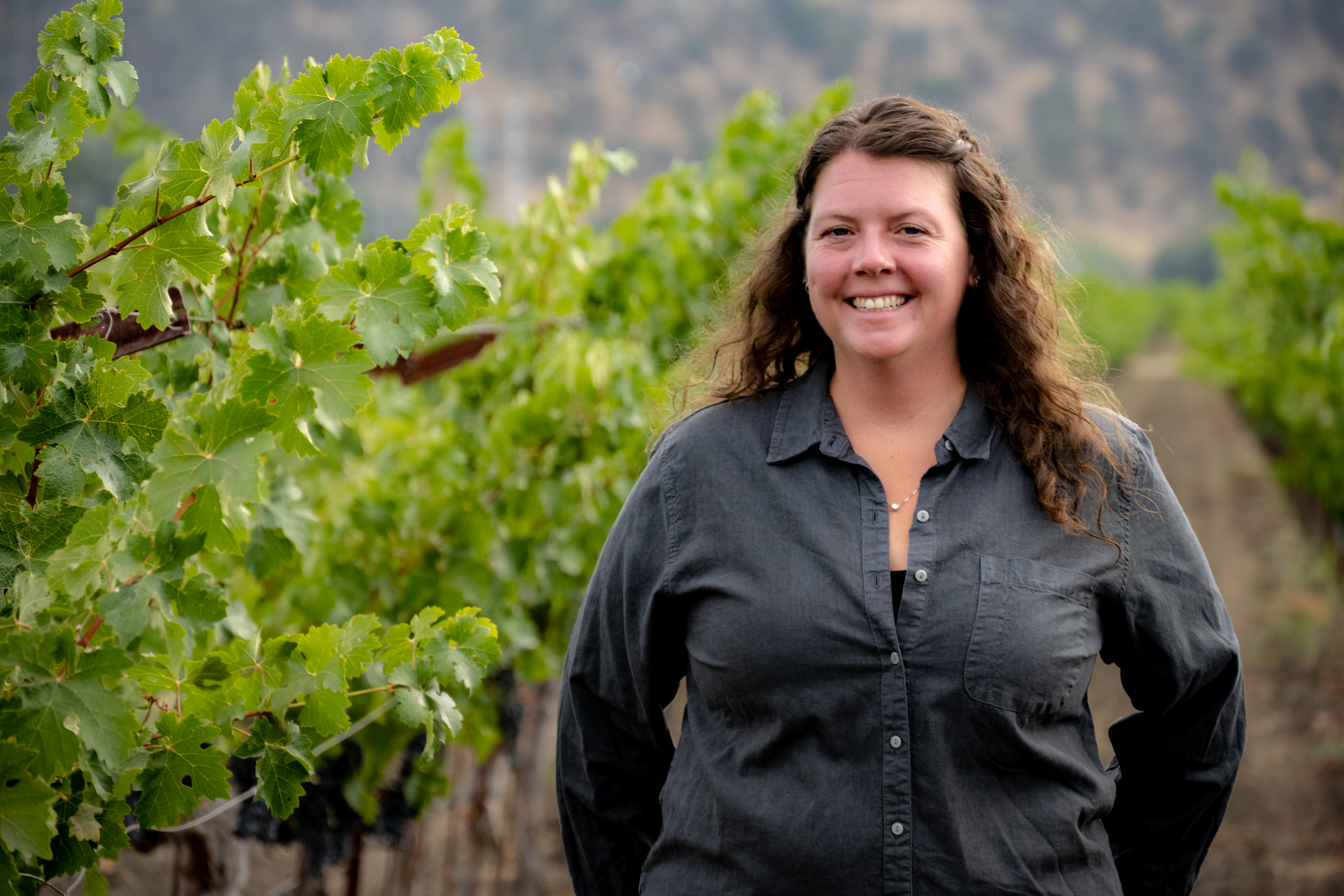 Julie Robertson built her winemaking career in a most unique way. A fifth-generation Texan, Julie grew up near Dallas/Ft. Worth, where throughout her childhood she spent many hours working with her grandfather on his land, the EIEIO. After graduating with a Bachelor of Architecture from Syracuse University, Julie returned to Dallas and joined a small architectural firm where she earned her architecture license. Turns out that the Architectural world can require a bit of 'scrappiness' to make ends meet so Julie landed a part-time job at Molto Formaggio, a gourmet wine and cheese shop. Sidetracked by the wine and cheese industry, Julie left architecture to become the manager and buyer for Molto Formaggio. Julie's new focus became designing and curating a wine program of exquisite boutique producers to pair with cheeses from around the globe while earning her accreditation as a Certified Sommelier and Certified Specialist in Wine.
In 2014, during her travels to Napa to dive deeper into what makes great wines great, Julie was invited to join the hospitality team at Ladera Vineyards. She packed her bags and set off to learn the behind-the-scenes of making great wine through selling great wine. Ever curious about the making of wine, Julie embedded herself into cellar work during the 2014 harvest at Ladera, all in her spare time of course. Napa was not enough, and New Zealand was her next adventure. Julie spent the next 3 years working in winemaking between Ladera in Napa and Elephant Hill in New Zealand. Ready to call Napa home, Julie accepted the Assistant Winemaker position with Pahlmeyer winery. Under the direction of Wine Consultant Jennifer Williams, Julie's charge was to craft world-class wine while absorbing cellar logistics and business organization. After the sale of Pahlmeyer to Gallo, Julie accepted the Assistant Winemaker position with Kerr Cellars under the direction of Winemaker Helen Keplinger.
Julie met Pam Starr while she was working at Pahlmeyer where Pam offered wine business advice. The two re-connected in 2021 where they took up a friendship and discussed wine growth from a global perspective. In June 2022 Julie joined Crocker & Starr Winery as Winemaker.
For Julie, winemaking incorporates her passion for design, creativity, and the aesthetic value found in architecture. Wine-growing emphasizes Julie's innateness for design working with the soil and the elements (a love she has had since childhood) and the physical nature of translating grapes into great wines. In her free time, Julie enjoys cooking, hiking, traveling, and spending time in the great outdoors with friends and family.